Welcome to the website for New York Times Bestselling Fantasy Author C. A. McHugh. Here, you'll find information on the award-winning Elgean Chronicles series.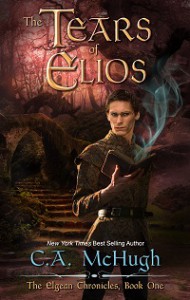 Sign up for my newsletter to get more information about my upcoming series, The Raven Bringer Saga.
If you like your fantasy with a bit of romance, check out the Soulbearer Series and the Deizan Empire series written under Crista McHugh.